These Stained Glass Rocks are fun to make and so pretty! They're a great way to spruce up the garden or give as a gift to a friend!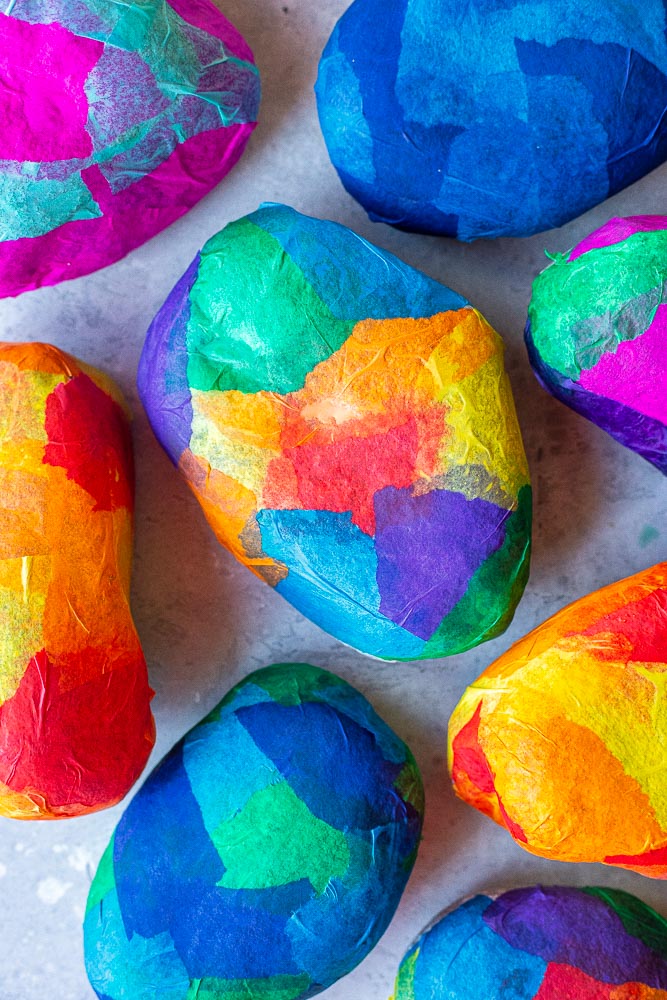 It's spring, the weather has been so nice lately and we've been spending a lot of time outside. Our yard isn't huge but it's just the right size for the kids to play in and for me to plant flowers and vegetables. We love making our backyard look beautiful and unique and these Stained Glass Rocks add the perfect touch!

I was inspired to make these Stained Glass Rocks after seeing a little glass lantern my son had made at his Waldorf class. They took small glass jars, pasted tissue paper on them and then put a little candle inside. They were so pretty and easy to make! It got me thinking about what else I could paste tissue paper on and it turns out it great on rocks too!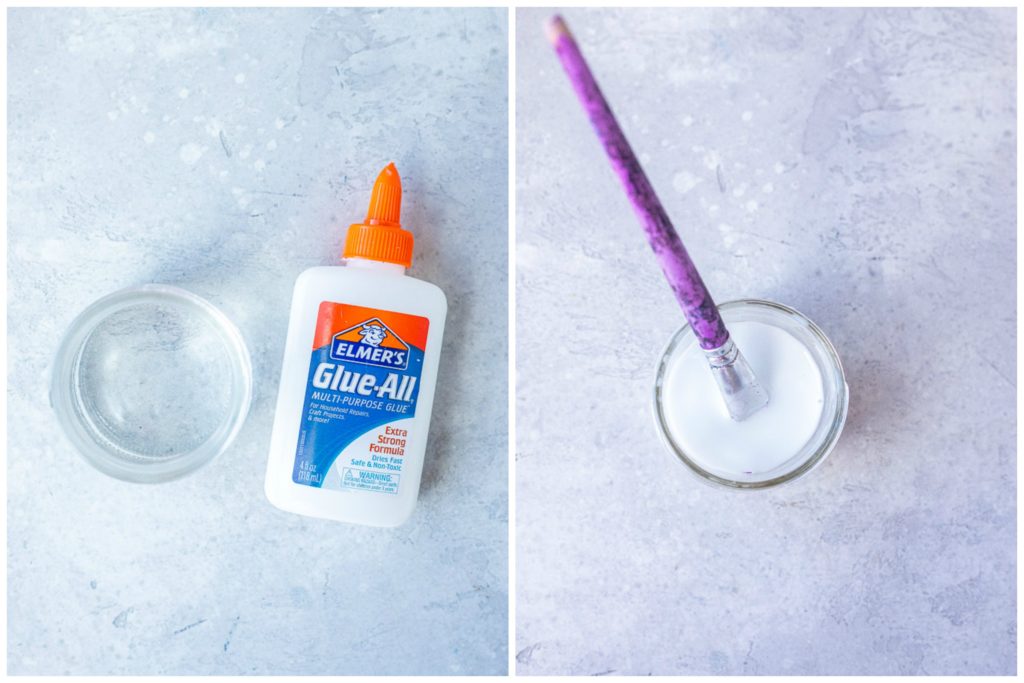 What You'll Need To Make These Stained Glass Rocks
Rocks – I live in the southwest and it seems like there are rocks everywhere around here! I was able to find lots of smooth, roundish rocks just in our neighborhood. You can use any shape or size you like though.
Tissue Paper – I recently bought a pack of rainbow colored tissue paper and it worked great for these Stained Glass Rocks. I've seen lots of different shades of colors out there though. Tissue paper is important for this project because it gives that nice stained glass look that regular construction paper wouldn't. It's also light enough to easily stick to the rocks.
Glue & Water – You can create an easy glue-y liquid just by mixing gluten and water together. You then use a paintbrush to brush it on the rocks and the tissue paper easily sticks to them.
Paintbrush – Any old paintbrush will do to paint the rocks with the glue mixture. If you don't have a paintbrush you can also dip the pieces of tissue paper in the glue mixture and then stick them on.
Waterproof Sealer – If you're putting these rocks outside you will want to coat them with a waterproof sealant. You can find one at a hardware store or craft store.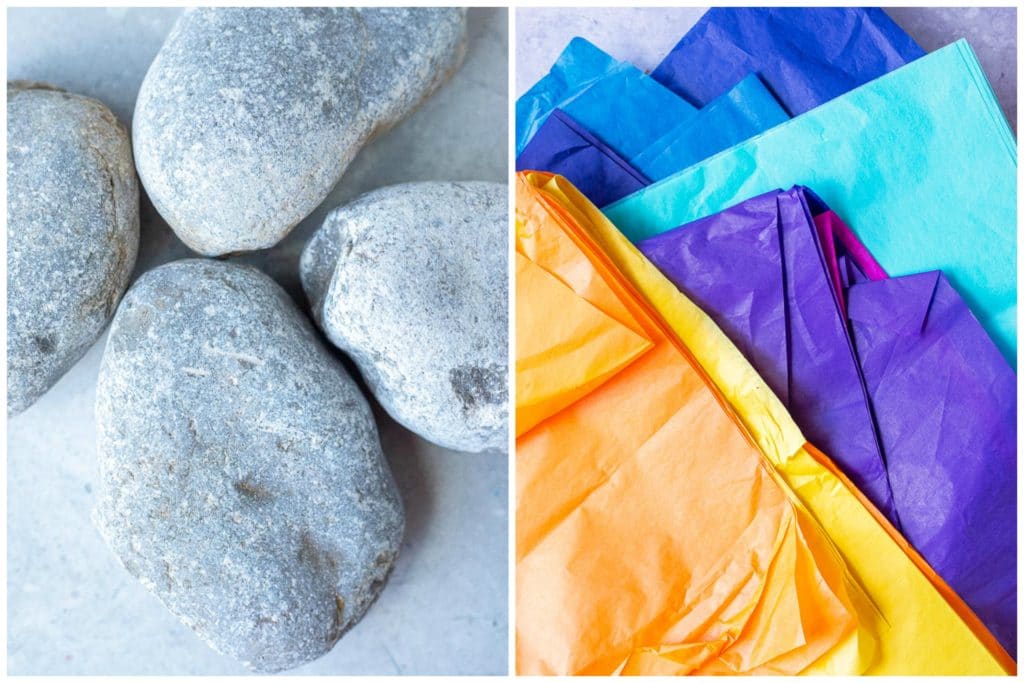 How To Make A Stained Glass Rock
You want to start by making sure your rock is clean. I just give mine a rinse with water and let dry before decorating.
Mix your glue and water together. I used about a half and half ratio but it doesn't have to be exact.
Tear your tissue paper into small pieces. It's nice to have your tissue paper torn up before you start gluing it down.
Use a paintbrush to paint the glue mixture on the rock and then start pressing your tissue paper on. The glue dries fast so you will have to reapply it a few times. I also like to do one top coating of the glue once all the tissue paper is on.
Let rocks dry completely before putting on your waterproof sealer. Allow the waterproof sealer to dry and then find the perfect place for your rock outside!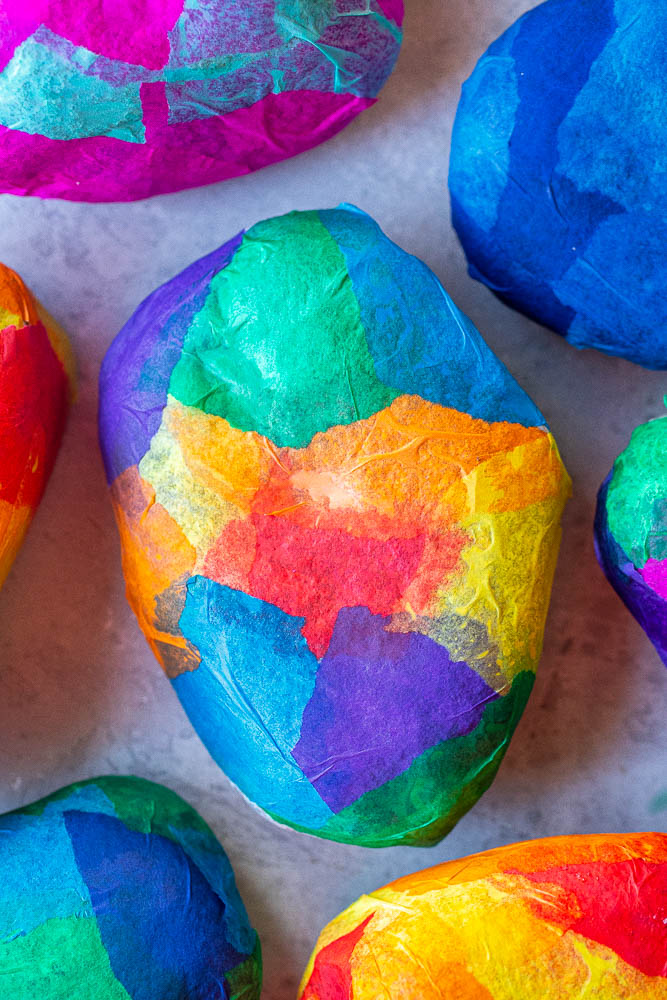 Why We Love This Creative Activity
You don't need very many supplies – If your kids are into artwork, you probably already have all of these materials on hand! All you need to do is go outside and find the perfect rock.
It allows your children to play with colors – They can decide if they want to use all the colors to make a rainbow rock or they can choose just a few of their favorite colors. They could even do all one color if they like!
They will look great in your yard – My kids love being able to pick a special spot for their rocks. They really liven things up and add a great pop of color.
They're great to use as gifts – They're a really thoughtful gift that your child can make for a friend or family member.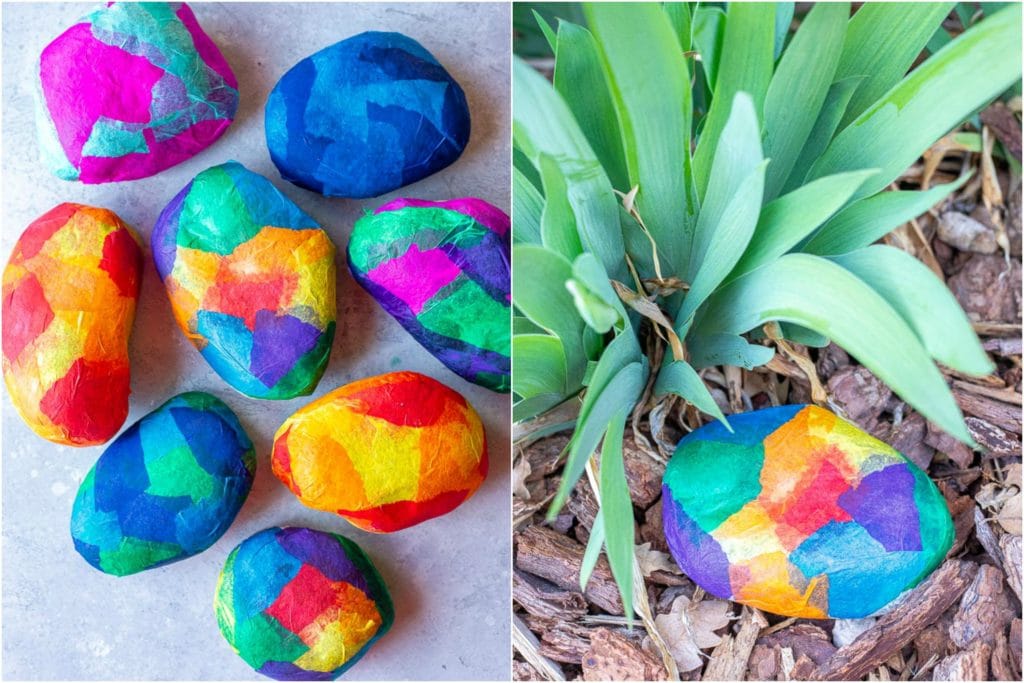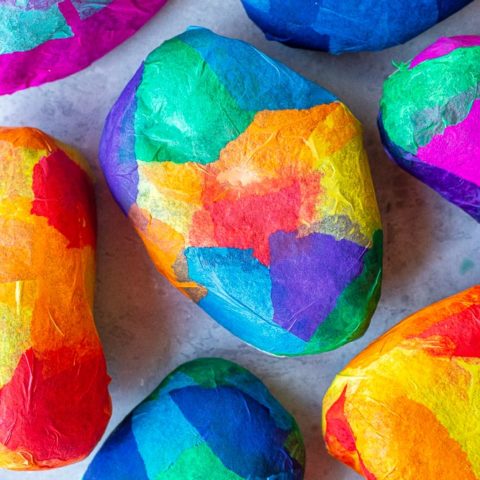 Stained Glass Rocks
These Stained Glass Rocks are the perfect addition to your garden!
Materials
Rocks, smooth ones are best but you can use any size or shape
Tissue paper
Elmers glue
Water
Waterproof sealer such as polyurethane
Instructions
Wash your rock with water and let dry. To a small cup or bowl, add about 1/3 cup of water and 2 tablespoons elmers glue and mix until combined.
Tear your tissue paper into small pieces. Use a paintbrush to cover the rock with the glue mixture and start laying down your pieces of tissue paper. You will probably have to reapply the glue a few times. I also like to do one coat of glue on top of the tissue paper after you've finished.
Let the rocks dry completely and then apply a few coats of waterproof sealer. Let dry and then place them in your yard or garden!